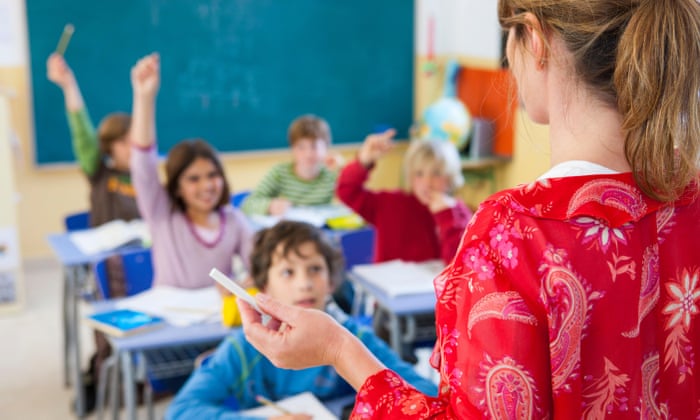 It was New Year's Day when I woke with pins and needles in my hand. I didn't think much of it at first, but two days later my hand had seized up and I couldn't even hold a pen. The day after that, I was struggling to walk in a straight line. I saw the GP and was admitted to hospital for a series of tests. By this time, I couldn't even feed or dress myself.
The consultant neurologist was blunt in his delivery of my diagnosis. "There are lesions on your brain," he said. "It's clearly multiple sclerosis (MS). You should follow a different career – you won't be able to be a teacher."
MS is an auto-immune disease that affects the brain and spinal cord – there is currently no known cure. My life was going to change, and my mind was filled with questions. Was I going to end up in a wheelchair? Should I give up teaching, even though I was only in my NQT year? Then I became defiant. There were surely other teachers who had similar conditions. I realised, despite the stress of the job, I did still want to be a teacher. What I didn't want was to let MS dictate my choices in life.
Cutting workload isn't enough to stop teachers leaving schools.
After physiotherapy and steroids, I regained most of my mobility and went back to school on a reduced timetable. I shared my news with the head of my department, senior leadership team and a few colleagues but made the decision not to go public with my diagnosis.
One of the difficulties about living with MS is that many of the symptoms are invisible yet crippling – fatigue, loss of sensation and bladder problems, for example. Although my occupational health therapist made some recommendations to help me, the school was reluctant to follow them. I had to fight hard to have a short morning break so I could sit down between lessons. I wasn't asking for any favours or for an easy life – I just wanted to be able to do my job.
via Secret Teacher: doctors said MS would end my career – they were wrong | Teacher Network | The Guardian
Two lessons can be taken from this inspiring story if you are diagnosed with Multiple Sclerosis.
Never give in to MS learn to adapt.
Be ready to teach what MS is.